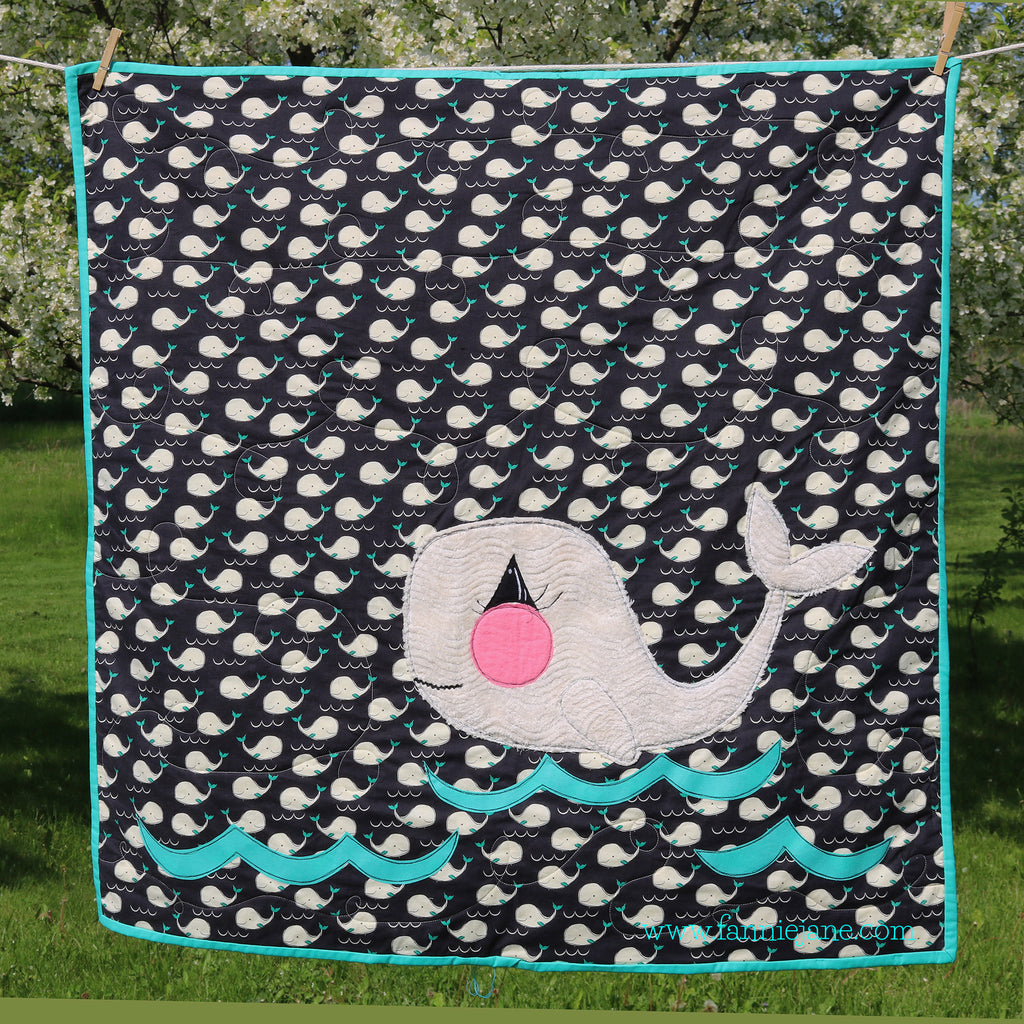 handmade baby whale quilt
$235.00
We have run out of stock for this item.
This sweet little whale quilt will bring so much fun into the nursery!  Colorful and whimsical, it works well for either a boy or girl.
Handmade with love by me, for you.
Made with 100 percent cotton fabric and batting.
Dimensions:  Approximately 39" x 40". 
Machine wash cool, gentle, or hand wash.  No bleach!! 
Tumble dry low, gentle, or lay flat or hang to dry. 
 I would much rather give a gift that was handmade. A mass produced item, purchased from a big box store just doesn't have the personal, special charm of a handmade item.
My designs are all original, created by me, made with love, one at a time. . . just not the same as buying one that was made in a factory in another country.  
I believe in handmade.
Custom made for you (with tons of love of course) within 1 week of order!