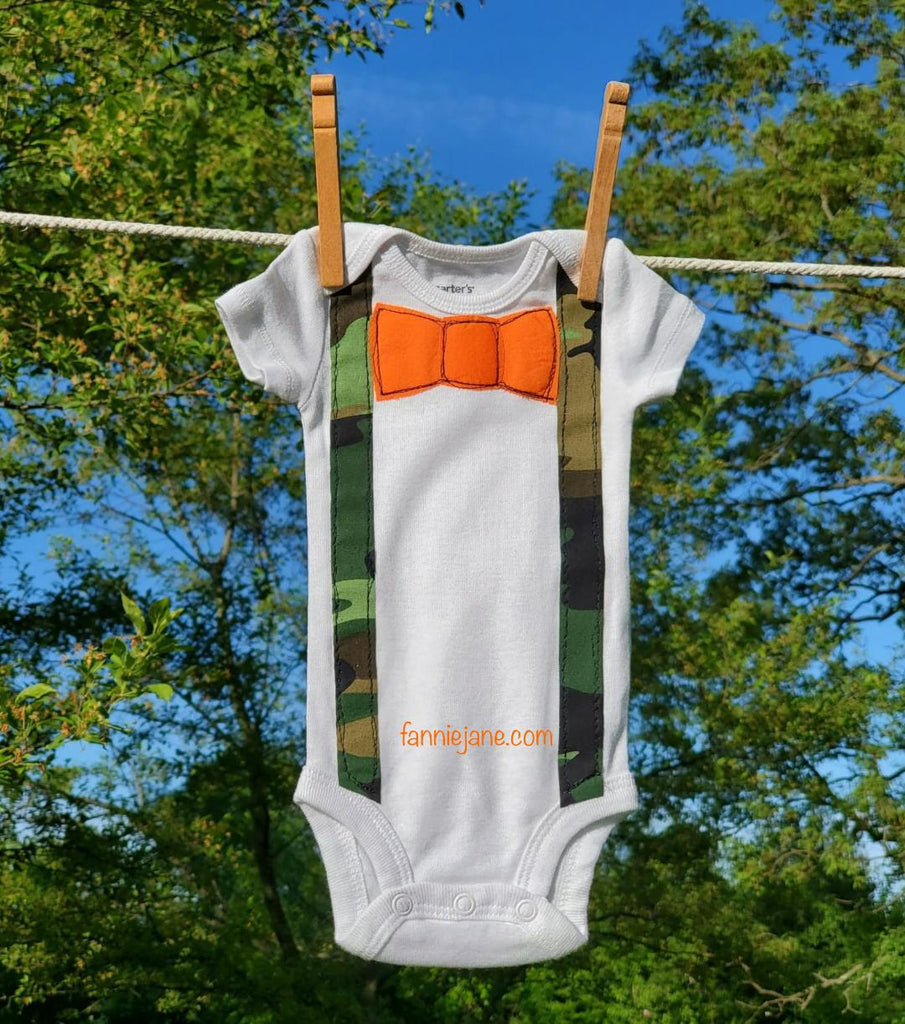 Camo baby snap bottom t-shirt/onesie
$18.00
Just because your little man is too young to head out to the woods doesn't mean he can't make a statement with a camo onesie.  This is sure to please your favorite outdoorsman/woman.   Only one left, size newborn.
Wonderful for a Christmas, new baby, birthday, or or baby shower gift. 
Fabric content:

Made with a soft, high quality Carters onesie and 100% cotton fabrics.
Laundering instructions:
Machine wash cool, gentle cycle or hand wash.  No bleach.
Tumble dry low or lay flat to dry.

Just my humble opinion: I would much rather give a handmade gift than one purchased at a big box store which was mass produced in a factory somewhere overseas.  There is something very personal and special about a handmade gift, because it is made with love.
I believe in handmade. Actually, I'm so passionate about handmade I decided to create an online community where all of us who feel the same way can gather. I hope you will visit and join us. If you want to be kept up to date add your name to my mailing list and I'll let you know whenever anything new and exciting is happening!
I hope to see you there, I can't wait to meet all of you.

instagram:  fanniejane
facebook:  fanniejanehandmade